INFORMATION TECHNOLOGY
Information technology starts with a knowledge of computer hardware and its assembly, choice of motherboards, CPUs, memory, video display cards, network adapters, sound cards and all the peripheral equipment that surrounds a computer. It includes the operating systems, whether Microsoft, Apple, Linux or others including Chromium and Android. It requires knowledge, understanding and troubleshooting of applications from many sources: Microsoft again, Adobe, and many others including the open source software. Then there is the networking of home and office computers and printers and the connection to the Internet.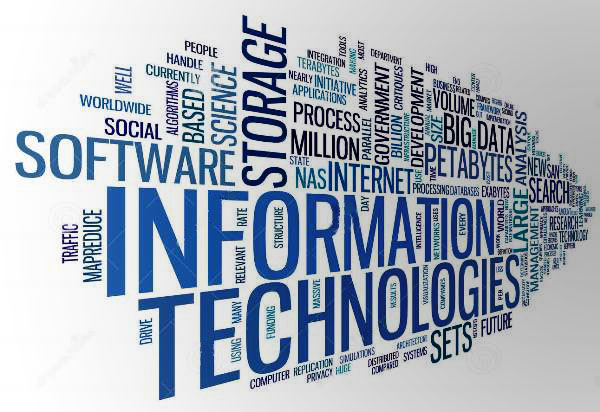 Information technology has pervaded every aspect of our lives now that most mobile phones are able to connect to the Internet. Most businesses must have a good website to function well, by describing, promoting and advertising the activities of their company. A good web-site presence gives a company credibility and can make a difference, when providing customer service or information about new products. Along with our technical consulting we are able to offer services to correct or improve the content of web sites, especially where technical writing and technical matters are involved. We are experienced in the design and development of web sites including writing the coding and have associates, who can provide assistance in areas such as marketing, when needed.
Although many countries will increasingly use local languages on the Internet, English is used for web sites in many in countries, where it is not the first language. Some businesses such as airlines require the use of English, because they serve an international market. Others have products marketed around the world and will often use English to serve local expatriate communities, or when they cannot provide material in the local language. We have noticed on many sites, especially in Asia, the standard of English used is poor, which can cause confusion or misunderstanding. It also detracts from the good impression that is desired. We are familiar with and respect the variations of English usage around the world and offer our services to correct or improve the content of web sites, especially where technical matter is involved.
We maintain the latest versions of popular web browsers and use them to test the display of web sites. Some details of their performance will allow comparisons to be made.
On these pages, we will introduce subjects that highlight solutions to technical issues, which we have encountered. We will draw attention to to specific developments, which merit attention, such as the end of support of Microsoft software, which raises security issues. We will also comment on problems with new software.
We invite you to browse through our pages and hope you will find some useful information. If you feel that we may be able to assist you with web and computer issues and would like a quotation, please contact us.